About Our Team
The Bedford Construction team has worked hard to build its reputation for quality work and friendly, trustworthy service. This standard of excellence begins with management and permeates through the whole organization.
Mike Bedford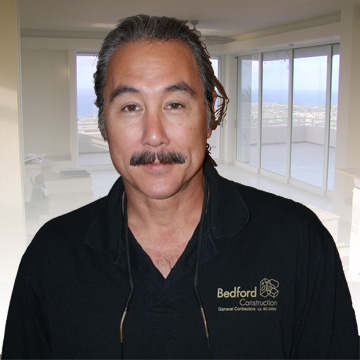 California native Mike Bedford set up shop in Hawaii over 20 years ago and has been compiling an impressive record of satisfied, loyal customers here ever since.
As a licensed general contractor, Mike is equally at ease in all aspects of project management, supplier relations and every phase of the activity on a job site.
Mike's reputation as a dedicated, client-oriented professional is hard-earned.

Lee Bohne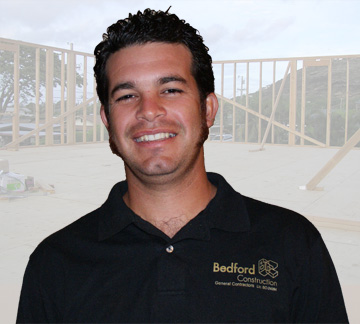 Lee Bohne can't really remember when he was not involved in construction in some form. Originally taught by his father, Lee comes from a family of builders.
At the early age of 18, Lee was already working as a journeyman carpenter, and has continued to grow professionally in the years since.
Lee is known for his remarkable work ethic. In his own words, "I have a passion for building. It is what I do."