Welcome to Bedford Construction, LLC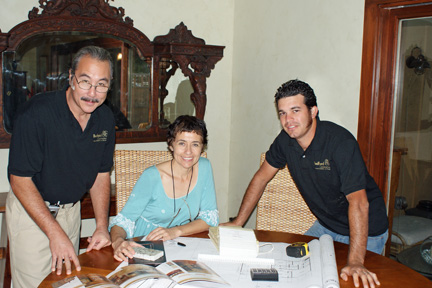 We are very excited to introduce you to Bedford Construction, LLC. We are general contractors based right here in Hawaii and specialize in residential projects that include custom new homes, remodeling and renovations. Whether you are looking to simply update a kitchen or bathroom, or have plans to build that dream home on your property, you will find the same attention to detail and TLC as we work with you on your project.
Here on the islands, many choose to renovate or expand their existing home to meet their family's changing needs rather than moving to a new property. Let us help you upgrade your home without it losing any of the charm that drew your family to it in the first place.
At Bedford Construction, we appreciate that selecting the right contractor is not just important to you and your family, but certainly one of the most -- if not the most -- critical factors to the successful completion of your project. That is why we are there with you every step of the way, ensuring that your vision becomes a reality. We simply can't be satisfied unless expectations are completely met or exceeded.
Take a Tour
We invite you to explore our Project Gallery and enjoy some of samples of our recent work. Even if you are just browsing and your plans are still future, come back and see us again as we update our gallery frequently with exciting new ideas for your consideration.
Got Questions?
Our business office is open Monday through Friday between 8:00 AM and 5:00 PM. Feel free to call us at 808-375-1330. Or, if you prefer, simply complete and submit our contact form. Don't forget to include your own email address or phone number so we can get back to you.